EBA
Our Mission
To improve the emotional and physical well being of horses through the education of the equine community; embedding evidence-based ethological needs as best-practice in an integrated approach to equine management and interactions.
EQUINE BEHAVIOUR AFFILIATION
Our Mission, Aims and Values
The Equine Behaviour Affiliation aims to:
Encourage ethical and integrated approaches to support equine mental and physical wellbeing.
Support and promote sustainable and progressive equine behaviour practice
Improve safety, health and the environment for horses and humans
Continue to educate ourselves and others about ethical equine management and training.
Respect that all situations are unique Use therapeutic and holistic approaches, recognising environmental influences and the whole horse, progressively resolving influences that cause conflict.
Least Intrusive Minimally Aversive (LIMA) approach to retraining horses, creating a positive space where horse and human can thrive physically, mentally and emotionally from a foundation of feeling and being safe.
Recognise that changing emotions (in horse and human) is key to changing behaviour
Encourage synchronisation of horse and human
Dynamic case progression using formulation rather than diagnosis
Maintain continuous high standard by
embracing new research/ science from related fields
nurturing a culture of support and education
mentoring and case reviews
CPD to ensure that practice reflects and keeps up to date with the latest research from related fields, e.g. veterinary, psychology.
The ethical application of science
Build relationships with institutions such as colleges, universities and professional bodies for wider understanding of the role of equine psychology specialists and mutual benefit.
Create calm, confident and competent equine psychology specialists.
Provide a stepping stone for new consultants into other professional organisations
Help humans and horses to work together in a safer and more co-operative way.
Support the dissemination of research that furthers a broader appreciation of the horse, the horse-human relationship and the horse's role in society and the world.
Recognise businesses that reflect our vision and aims and can therefore demonstrate best practice to the wider public, e.g. by EBA accreditation of yards, riding schools, member's courses, products and services.
Reach out to sectors of the equine industry traditionally associated with stressful or unsafe management practices and poor equine welfare.
Emphasize the high standard in education of consultants.
Raise awareness of the importance of equine mental health and the human benefits from it among professionals, trainers and the general (horsey) public.
Build relationships with academic institutions, charities, clubs and professionals from related fields, for understanding, mutual benefit and to broaden the focus.
Create a supportive culture where each member's contribution is respected
An acceptance that methods and statistics can guide, but not define
EBA VALUES
The Equine Behaviour Affiliation is:
We understand things from the horse's perspective
We achieve harmony by being positive and kind
We have unconditional positive regard
We seek out new people to work with
We cultivate mutual understanding and synchrony
We explore the wider equine industry
We integrate new scientific advances as appropriate
We are confident in our foundation of equine behaviour knowledge and experience
We welcome individuals and input from all sectors of the equine industry
We are friendly, calm and approachable
We value our members and trust them
We respect the specialisms in other professions
We provide a place of emotional and physical safety
EBA is committed to supporting members through professional accreditation, education and opportunities for development.
We have 3 levels of Membership:
Supporter
EBA Student
Professional
Visit our Membership Page for details on what each level offers and how to join.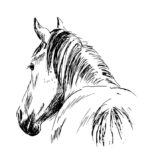 Join as a Supporter
For any individuals who are interested in equine behaviour but who are not practising as an EBA Registered Equine Psychology Specialist.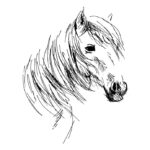 STUDENT MEMBERSHIP
For anyone currently training with the EBA. You can join EBA as a student by registering and being accepted for any of our courses.