EBA
Webinars
EBA members may access up to 4 free webinars a year
EQUINE BEHAVIOUR AFFILIATION
Beyond Behaviourism Webinar Series
The next webinar is May 15th, 2023 at 6.30pm. Felicity George will be presenting '100 Equine Behaviour cases: the impact of changes to practice from 2017 to 2022'. 
Previous EBA 'Beyond Behaviourism' Webinars are available to view for £15 for non-members. (Please contact us for access.)
EBA members may access up to 4 free webinars a year, choosing either live attendance or watching past webinars from our library.
Clinical psychologist and EBA special advisor Dr Marie-Louise Holmes presents a simple model for understanding your horse's brain. This helps us to understand the importance of addressing emotions, reducing stress and encouraging healthy brain function as key to working ethically and effectively with unwanted behaviours.
How do different feeds impact on the immediate physical and mental state of horses? What are the implications of too much or too little bodyfat? How can we feed each horse to balance mental and physical well-being? This webinar helps you focus on the individual and not on systems.
Sharon Smith holds an MSc in Applied Equine Science and specialised in grazing behaviour and nutrition.
This webinar explains about why EBA Registered Equine Psychology Specialists go 'beyond behaviourism' and what that means. 3 examples of horses who 'spooked and spun' for very different reasons are given to illustrate the process.
Most unwanted behaviours can happen for so many different reasons, and we need to consider the whole picture to understand and help. Often, they are inappropriately viewed as 'training problems' and it can be frustrating and frightening searching for the right training solution when a different kind of help is needed.
EBA is committed to supporting members through professional accreditation, education and opportunities for development.
We have 3 levels of Membership:
Supporter
EBA Student
Professional
Visit our Membership Page for details on what each level offers and how to join.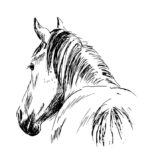 Join as a Supporter
For any individuals who are interested in equine behaviour but who are not practising as an EBA Registered Equine Psychology Specialist.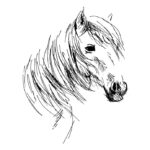 STUDENT MEMBERSHIP
For anyone currently training with the EBA. You can join EBA as a student by registering and being accepted for any of our courses.