EBA Registered Equine Pyschology Specialist
What is an EBA Registered Equine Psychology Specialist
EQUINE BEHAVIOUR AFFILIATION
What is a Registered Equine Psychology Specialist
EBA identifies its practitioners as Registered Equine Psychology Specialists.
This is because:
– we draw from a range of psychological models to understand behaviour challenges, and to consider how best to help horses to feel more comfortable in our world. Trans-species psychology guides us in transferring application from humans to horses.
– we use a professional practice model that has stood the test of time within human psychological healthcare, ensuring that the safety and well-being of the horses and humans we work with is at the heart of all we do.
Traditionally, addressing behaviour problems has been focussed on behaviour modification. 'No pain then train' is a common approach. We look much more widely. We view behaviour as communication about how your horse is feeling in the moment, their overall mental and physical well-being, how well their relationship needs are being met and much more. This perspective leads to more appropriate, effective and humane approaches to helping.
We can help at an individual, group or organisational level.
Individuals:
– If your horse's behaviour is causing you concern we can help. You might have a specific problem – for example your horse spooks a lot when ridden; is behaving aggressively; is scared of clippers or injections; is hard to catch. Or you might just be concerned about what their behaviour might be telling you; they seem abnormally quiet, or they don't cope well with changes in routine, or maybe their behaviour around other horses is unusual.
Whatever your concerns are, an EBA REPS can help. We consider the whole picture; your horse's physical well-being; how they are thinking, feeling and behaving, and the environment they are in and their responses to it. We work with you to jointly seek a better understanding of what your horse is experiencing. We work with you to find practical ways to make improvements. The safety and well-being of you and your horse is at the heart of all that we do.
– You may not have any real concerns about your horse's behaviour but would like to work on building relationship with them. Or you would like to expand your understanding of the factors influencing their well-being, to ensure you are caring for their mental as well as their physical health. You might be considering moving yards, or setting up your own place, and looking for advice on what will best suit your horse
Groups:
– You may be looking for someone to give a talk or practical group sessions on any aspect of equine psychology. Mental well-being, understanding body language, understanding horse/horse and horse/human relationships or ethical approaches to training for example.
Organisations:
We can work with larger organisations and professional bodies where a wider appreciation of equine psychology as it relates to their practice would be beneficial. The deeper our understanding of why horses do what they do, the better we are able to help, and horses and humans alike will be safer and happier.
EBA is committed to supporting members through professional accreditation, education and opportunities for development.
We have 3 levels of Membership:
Supporter
EBA Student
Professional
Visit our Membership Page for details on what each level offers and how to join.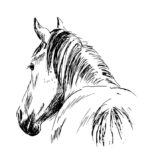 Join as a Supporter
For any individuals who are interested in equine behaviour but who are not practising as an EBA Registered Equine Psychology Specialist.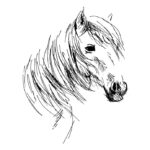 STUDENT MEMBERSHIP
For anyone currently training with the EBA. You can join EBA as a student by registering and being accepted for any of our courses.