EBA
All EBA Accredited Behaviourists and Students must follow our Code of Conduct as stated below.
EQUINE BEHAVIOUR AFFILIATION
Code of Conduct
All EBA Accredited Behaviourists and Students must follow our Code of Conduct as stated below.
1. Be adequately insured for the work they carry out
2. Be honest and accurate in advertising the services they provide
3. Clearly state in advance of undertaking work all fees, services provided for these fees, and any additional terms and conditions such as cancellation policy
4. Maintain records of all cases in compliance with current legislation regarding client confidentiality
5. Comply with current legislation regarding client confidentiality in all aspects of their work
6. Keep up to date with the legal requirements for their practice
7. Maintain an adequate first aid qualification (First Aid at Work or BHS First Aid)
8. Conduct themselves in a respectful and professional manner towards colleagues, other professionals and clients at all times
9. Refer to relevant professionals regarding areas outside of their expertise e.g. veterinary advice, and not give advice in these areas beyond referral.
10. Prioritise the safety and welfare of those (human and animal) involved
11. Report unresolved safety and welfare issues appropriately
12. Follow LIMA principles in their work, and not promote methods that are outwith these guidelines
13. Seek help and advice when cases arise that they are unsure about. In particular, if punishment is seen as the only option in addressing an unwanted behaviour, to seek a second opinion before proceeding.
14. Help in supporting the education of EBA students; primarily by mentoring if approved as an EBA mentor, or by other means as appropriate to the individual.
15. Undertake regular CPD.
If you have any concerns that an EBA accredited behaviourist is not complying with these conditions, or have any other complaint, you can use our complaints procedure.
EBA is committed to supporting members through professional accreditation, education and opportunities for development.
We have 3 levels of Membership:
Supporter
EBA Student
Professional
Visit our Membership Page for details on what each level offers and how to join.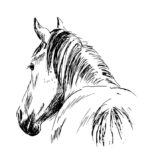 Join as a Supporter
For any individuals who are interested in equine behaviour but who are not practising as an EBA Accredited Equine Behaviourist.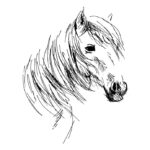 STUDENT MEMBERSHIP
For anyone currently training with the EBA. You can join EBA as a student by registering and being accepted for any of our courses.