EBA Equine Psychology Specialist Training
Each trainee will be individually mentored and assisted in developing the knowledge, practical skills and confidence required to go out and practice as an EBA Registered Equine Psychology Specialist.
EQUINE BEHAVIOUR AFFILIATION
Equine  Psychology Specialist Training
Find out more
Our Courses
Our Equine Behaviour Courses aim to equip students with the knowledge & skills to manage, handle & train horses, keeping both their mental and physical welfare in mind.
Our courses are for anyone who wants to learn more about equine behaviour. Whether you are a horse owner or a professional in the equine industry; for anyone who spends time with horses, our courses are essential!!
We also offer 'Beyond Behaviourism' webinars every 3 months, free to supporting members for the first year.
About The Course
The professional equine psychology specialist training offered by the EBA is a mixture of online class work and practical 'on the job' training. The training takes approximately 1 year to complete; flexibility is offered depending on each trainees needs. 
Each trainee will be individually mentored and assisted in developing the knowledge, skills and confidence required to go out and practice as an EBA Registered Equine Psychology Specialist (EBA REPS).
Trainees will already have learned most of the theory required to help horses in a range of ways relating to their psychological health and behaviour.
To practice as an EBA REPS, the professional training covers the following:
– Working with clients within a therapeutic relationship
– A solid understanding of a scientific approach; the reflective scientist-practitioner model
– Professional practice structure
– Formulation practice: 10 cases will be formulated in online group sessions, and 12 cases will be seen individually, with real clients and horses, accompanied by an EBA training assistant. 
There is a strong emphasis on consolidating theory to practice links – with classes, group discussions, real cases and supportive supervision to assist in this process.
Supportive supervision will continue after the trainee has completed this training, to further build skills and confidence. 
Who is the Training For?
Anyone who wishes to practice as an EBA REPS and has already passed the EBA Applied Behaviour Course or can demonstrate equivalent knowledge and practical skills.
Applicants, in addition to having a good breadth of practical experience with horses, will have basic skills in using trans-species systemic formulation to structure their thinking about an 'equine behaviour problem'. They will already be able to draw from areas such as attachment theory and trauma treatment models to understand and suggest practical interventions.  
Application Process
Students who have already passed the EBA Applied Behaviour Course can submit an application for a place on this course.
Working as an EBA REPS requires more than the knowledge and skills covered in the EBA Applied Behaviour Course, and the application process ensures that the applicant has both a good breadth and depth of experience working with horses and the potential to develop the additional skills needed to practice professionally.
If the applicant's skills or experience are not considered to be sufficient at this stage, guidance on how to reach the level required will be given, and support provided where possible.
Applicants who have not completed our Applied Behaviour Course should contact us for information on the application process in this case.
There will be a strictly limited number of places every year, to ensure that students get the support and time they need from EBA.
Pricing
The full course costs £2,000.
This includes a minimum of 40 hours of online classes, 12 visits to clients, and assessment.
If additional client visits are required, these will be charged at £45 per visit.
Assessment and Qualification
Assessment will be through coursework associated with the topics mentioned above, written formulations, and ongoing assessment of client work. 
EBA is committed to supporting members through professional accreditation, education and opportunities for development.
We have 3 levels of Membership:
Supporter
EBA Student
Professional
Visit our Membership Page for details on what each level offers and how to join.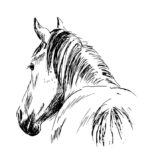 Join as a Supporter
For any individuals who are interested in equine behaviour but who are not practising as an EBA Registered Equine Psychology Specialist.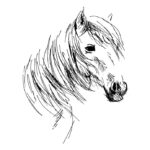 STUDENT MEMBERSHIP
For anyone currently training with the EBA. You can join EBA as a student by registering and being accepted for any of our courses.