EBA
Our Registered Equine Psychology Specialists
Look for an EBA REPS in your area
EBA Registered Equine Psychology Specialist
Sharon Smith
ENGLAND
Equine Psychology Specialist
Sharon Smith
Qualifications
EBA Registered Equine Psychology Specialist, MSc (Equine), BHSAPC, MDM Cert., BSc(Hons), ACIWEM
Bio
Sharon qualified as an equine behaviour consultant in 2010. She is a co-founder of the EBA andcontributed towards the Applied Behaviour Course material. She is an examiner for the course, hosts practical days, and assists trainees on the EBA professional training.
Sharon contributes to 'Ask the Expert' for Horse and Rider magazine. She has written and delivered workshops and courses, including 'Appliance of Science' and 'Neuroanatomy in a Nutshell'. She has also written for Haygain on a broad range of equine subjects including equine nutrition, and contributed towards the Equicentral resource and equine textbooks.
In 2016 Sharon passed the MSc in Applied Equine Science with distinction from the Royal Agricultural University, including nutrition, exercise physiology, reproduction, pasture management and genetics.
It all started with her Anglo-Arab Sam, who reared and fell over with her. That was over 20 years ago. Today, Sharon enjoys the company of her ISH, Cyril, on DIY livery. She enjoys frequent training in nosework with her Belgian Shepherd Dog and is developing her own approach to scentwork with horses using EBAs principles.
Sharon is available for individual and group mounted and unmounted lessons, consultations and clinics in the West of England and Wales.
EBA is committed to supporting members through professional accreditation, education and opportunities for development.
We have 3 levels of Membership:
Supporter
EBA Student
Professional
Visit our Membership Page for details on what each level offers and how to join.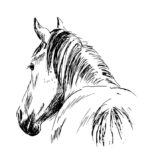 Join as a Supporter
For any individuals who are interested in equine behaviour but who are not practising as an EBA Registered Equine Psychology Specialist.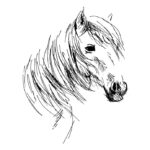 STUDENT MEMBERSHIP
For anyone currently training with the EBA. You can join EBA as a student by registering and being accepted for any of our courses.