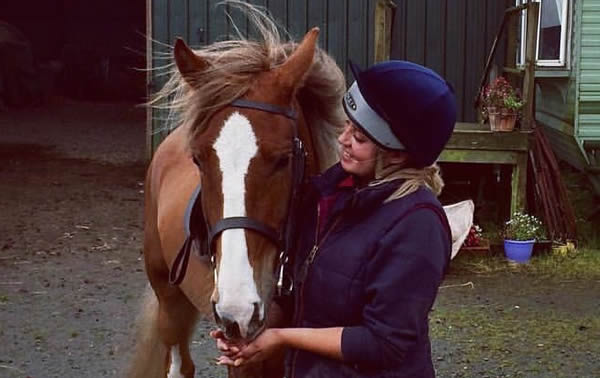 Qualifications
EBA Accredited Behaviourist, SEBC PTC, HND Equine Studies
Bio
Iona Augier spent her childhood in the Middle East, Africa, and Europe where horses became a big part of her life. Growing up she developed a strong interest in competing and gained experience from riding for numerous yards and horse owners. Upon returning to her home country Scotland, she purchased her first horses and continued her competition and training career.
Iona studied at Oatridge Agricultural College qualifying with a HND in Equine Studies, together with BHS Stage 1 and Coaching Certificate (UKCC). Keen to progress with her riding and training, she took her horses with her, which also allowed them to develop alongside her.
After obtaining her HND, Iona co- established and developed her family's Riding school. This involved coaching adults and children, RDA groups alongside training and producing young horses. Her strong interest in the equine, as a sentient being, along with training of young horses, lead her to gain a SEBC PTC qualification as an Equine behaviourist.
Following this she expanded into running her own business from her family property providing equine services, ranging from coaching and training to behaviour consultancy.
Although, Iona, being a "true animal lover', thoroughly enjoys coaching her clients, she favours surrounding herself with a yard full of 'larger than life' characters, in the form of eleven horses and five miniature Shetlands, along with an assortment of dogs and cats.
EBA is committed to supporting members through professional accreditation, education and opportunities for development.
We have 3 levels of Membership:
Supporter – EBA Student – Professional
Visit our Membership Page for details on what each level offers and how to join.
Join as a Supporter
For any individuals who are interested in equine behaviour but who are not practising as an EBA Accredited Equine Behaviourist.
STUDENT MEMBERSHIP
For anyone currently training with the EBA. You can join EBA as a student by registering and being accepted for any of our courses.