EBA Youth Club Course Program
The EBA Youth club course program is for any teen, who spends time with horses & wants to learn more about equine behaviour & how to improve well-being.
EQUINE BEHAVIOUR AFFILIATION
Youth Club
Find Out More
Our Youth Course
Whether you are novice, experienced or looking to go down the professional route in any area of the industry, this course is for you.
Following in the footsteps of our adult Applied Behaviour Course, it covers 6 modules and is teen friendly; fun, interactive with a practical element.
Course Aim
The course aims to equip you with an understanding of how to manage, handle and train horses in a way that meets their physical and emotional needs. It allows for improved safety, a positive relationship, less conflict, and more enjoyable, ethical and effective training.
You will gain new skills in:
interpreting body language and how your horse may feel,
assessing your horse's well-being,
assessing why behaviour problems may arise,
how to improve your relationship, training techniques and lots more.
Course structure
The course is held on-line. Classes run for 1 h 15min once a week, for 5 weeks. All modules are based on slide presentations with discussions around videos and photos. Everyone is encouraged to participate and ask questions.
Weekly assignments
There are optional weekly practical assignments, which you will get tailored feedback on.  They aim to develop your skills in applying the theory we learn in class, to horses in real life.  There is no 'fail', only more learning.  You must have access to a horse, be supervised by an adult and have the owner's permission if the horse is not yours.  All assignments are ground-based.
An EBA Youth club rosette and an EBA Certificate will be awarded to those who attend all classes and complete the assignments.
NB: To progress onto the next module you must have attended all classes of the previous module, as they build on each other.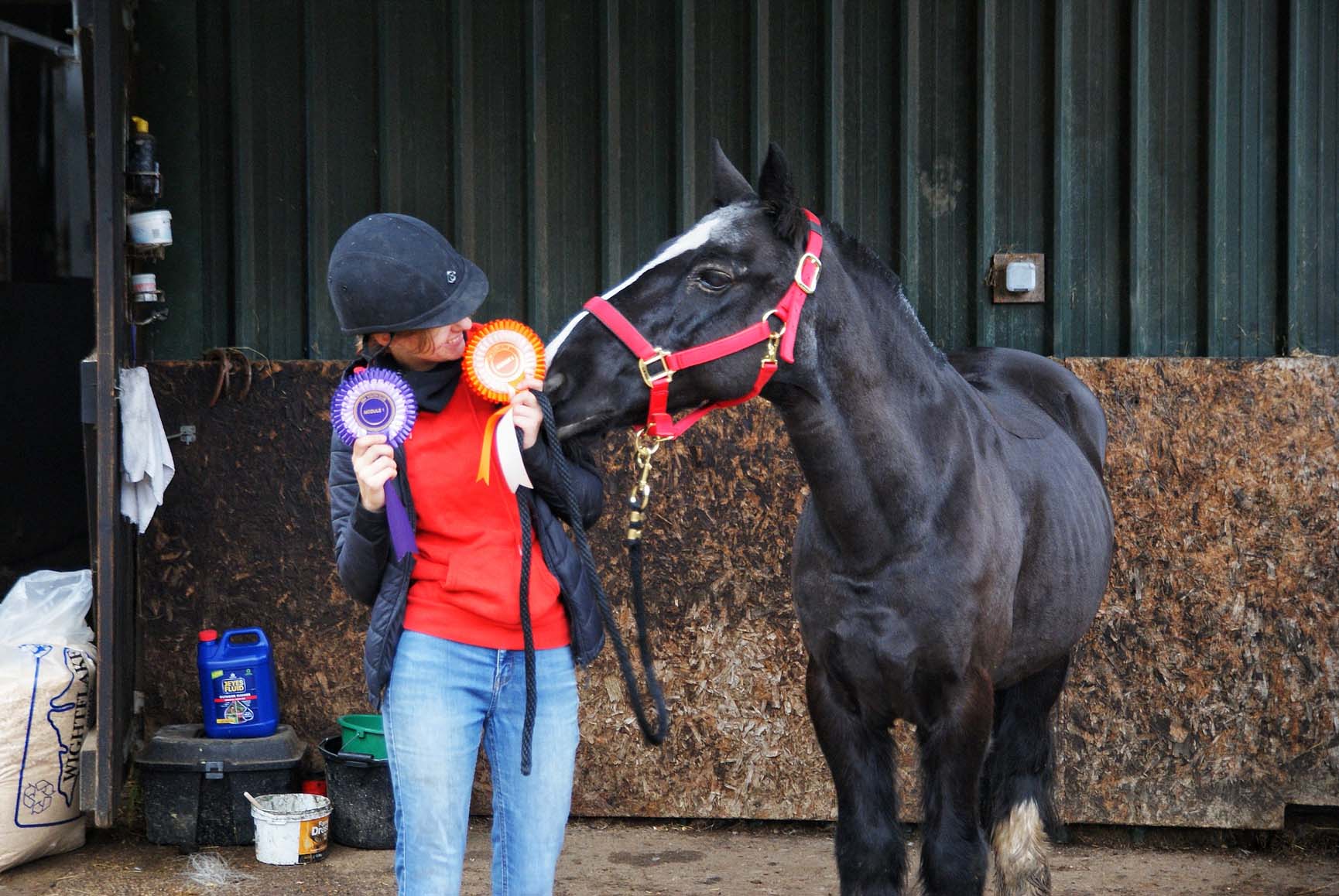 "Thank you so much for holding these courses. I've learnt a lot and can't wait to learn more with the next ones."
  – Robin and Benny
Module 1 : Body Language and Communication - Understanding your horse
This module aims to give you an understanding of body language and what it may tell us about the emotional state of the horse.
Discussions will focus on recognising subtle signs that indicate whether our horse is feeling uncomfortable or if we are getting it right.
Module 2 : Basic Needs & well-being
This module will help you understand how to resolve various behaviour problems, how we assess mental well-being of domesticated horses and how to make improvements.
Discussions will revolve around evolution, factors influencing well-being and how it effects horse behaviour.
How feral horses live today and how we can use this information to consider the needs and well-being of our domestic horses.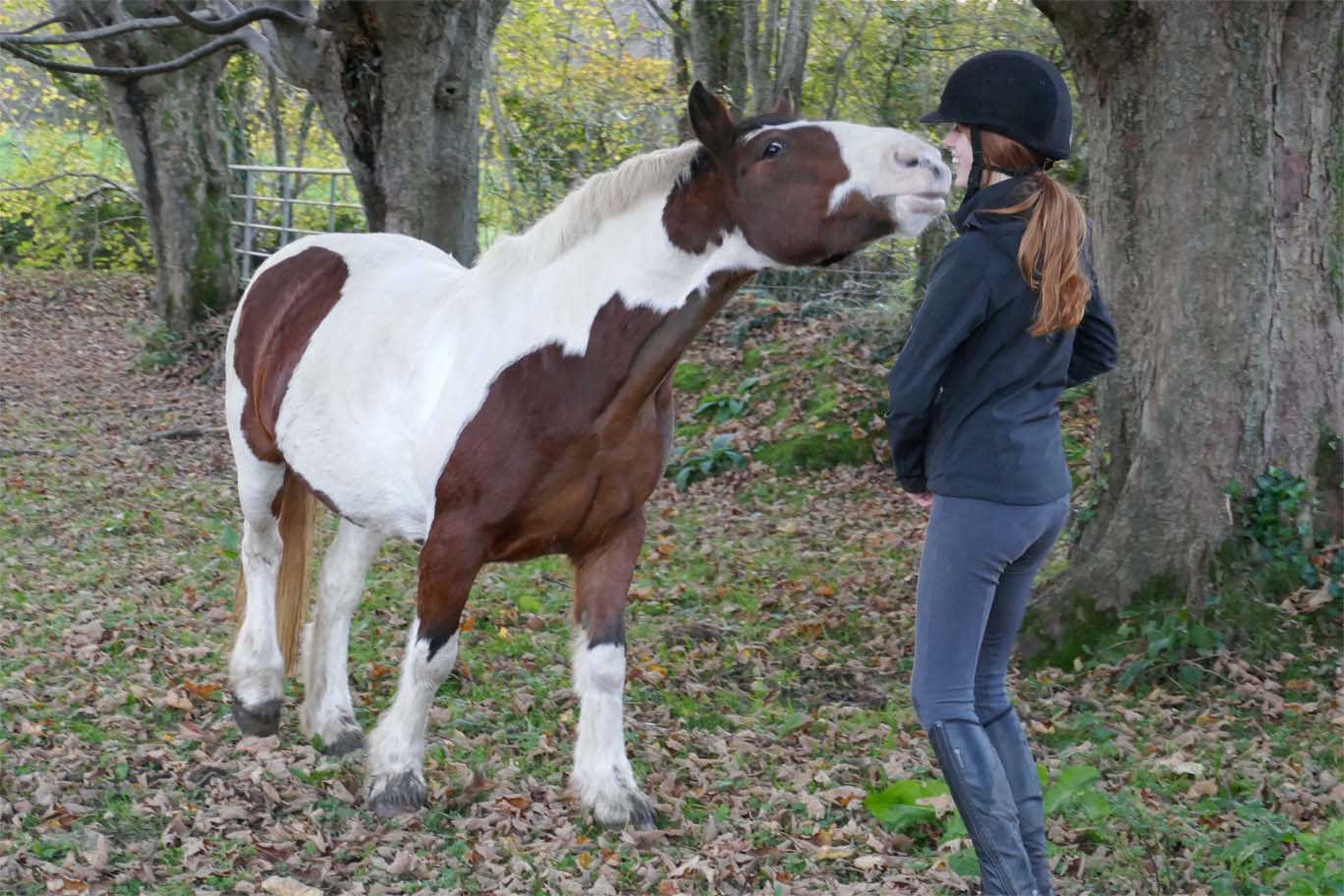 Module 3 : the Horse - Human Relationships
A good horse-human relationship is essential as we spend time together.
Without this, safety, welfare and effective communication are all compromised.
In this module we will examine what a healthy relationship is, offer practical steps in how we can build this and look at how relationships influence calmness in our horse.
It aims to offer you guidance in how to build a more positive horse-human relationship.
Module 4 : Equine Learning and Training
The learning and training module will offer an insight into some basic ways in which horses learn. It also introduces some training techniques.
Through lots of examples of practical application to horses and analysis of various training systems, you will gain an insight into how to train in a way that your horse understands and that considers his emotional state.
All in support of effective training.  
We will discuss how to prepare your horse and yourself, when is training appropriate and how we know that the horse is ready to learn. 
Module 5 : Life skills & Groundwork
A practical module put into theory with lots of discussions around examples of how we may work with our horses during daily routines, vet procedures, loading, catching , etc.
It involves everything  we do with our horse when not riding. 
It will touch on the process of solving behaviour problems, what alternative behaviour may be useful in place of unwanted behaviours and exercises that can help build relationship between horse and human.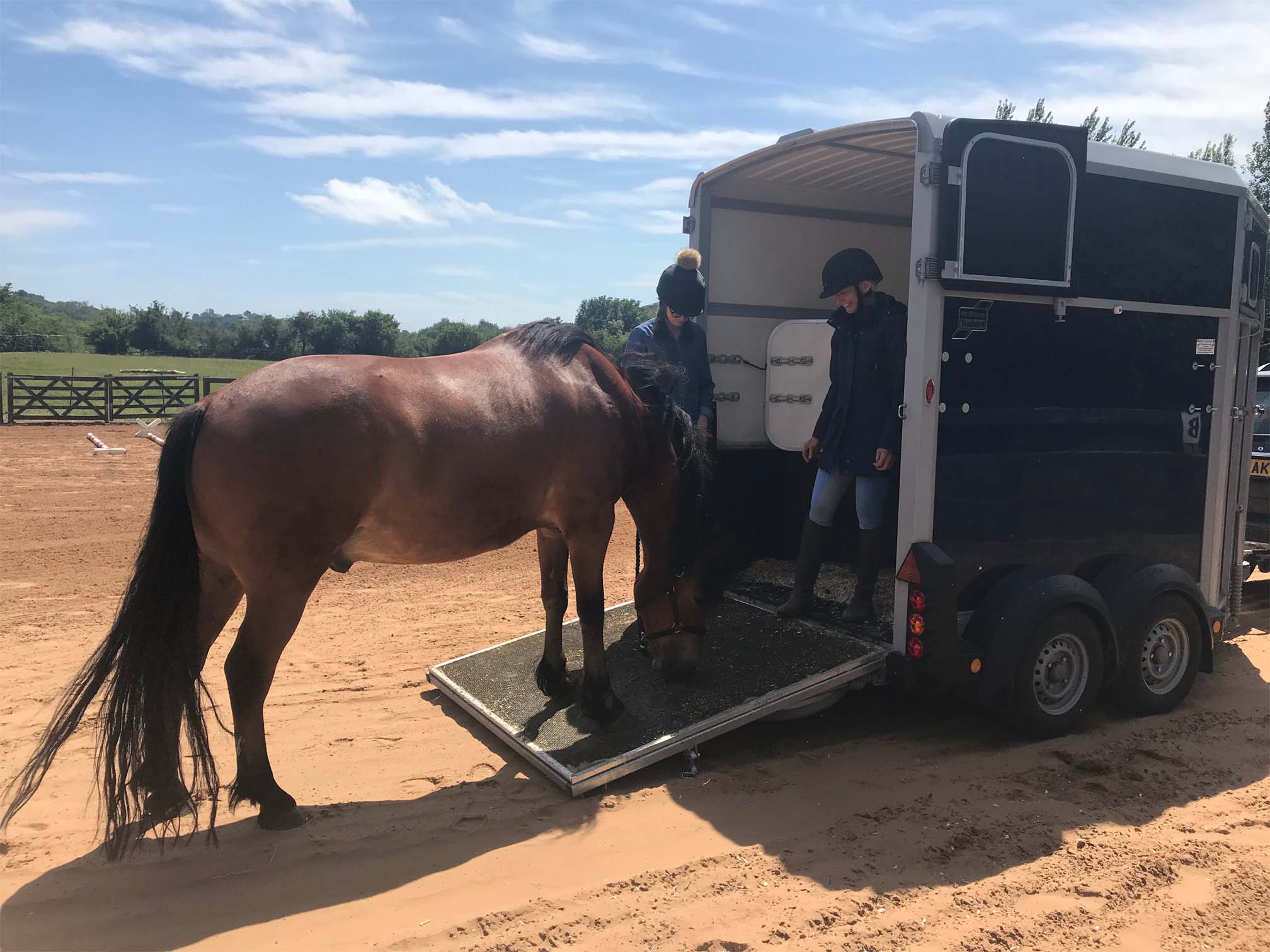 Module 6 : Ridden work
In this module, we evaluate riding techniques from the ground.  We look at how it can develop our horse both mentally and physically, how it can enhance their ability to learn, strengthening horse-human relationships and enriching their lives. 
We will consider tack used, biomechanics, training methods and more. 
We believe that the foundations of ridden work should be a horse and rider working in harmony.  Conflict effects safety, welfare and effectiveness of training.  Therefore, the central theme for this module is how we may lay out these foundations.
Pricing & Sign up
£60 per each remaining Module 2-6.
Looking forward to hearing from you. 
EBA is committed to supporting members through professional accreditation, education and opportunities for development.
We have 3 levels of Membership:
Supporter
EBA Student
Professional
Visit our Membership Page for details on what each level offers and how to join.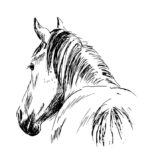 Join as a Supporter
For any individuals who are interested in equine behaviour but who are not practising as an EBA Registered Equine Psychology Specialist.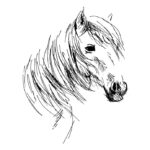 STUDENT MEMBERSHIP
For anyone currently training with the EBA. You can join EBA as a student by registering and being accepted for any of our courses.